Weddings
Make your Punta Ala wedding come true with us
Choosing Golf Hotel Punta Ala for your wedding or special event in Tuscany is a guarantee of success. We have decades of experience in hosting private parties. Our location on the coast of Tuscany is inspiring, with captivating outdoor spaces and spacious, sophisticated indoor venues. The number of rooms at our Golf Hotel Punta Ala is generous and the large capacity of our spaces is suitable for gatherings of up to 280 guests. The hotel also has additional options for exhibitions, presentations, fashion shows and more.
Resort-Style Comforts
Amenities such as our Violina SPA, private Beach Club, tennis courts and football pitches, and the nearby golf course, represent excellent leisure diversions during a weekend of wedding celebrations or to relax after a special event.
Captivating Ceremony & Reception Settings
Flowered gardens and a swimming pool surrounded by pine trees, pergolas and paths are the natural venues for private events steeped in enchantment. The location of Golf Hotel Punta Ala is unequalled and is naturally perfect for the organization of ceremonies, banquets and unforgettable weddings. The private beach, which at sunset is tinged with an orchestra of colour on both sea and sky as the island of Elba shimmers on the horizon, is a truly special setting. The poolside Pool Bar is perfect for cocktails and private dinners and outdoor parties.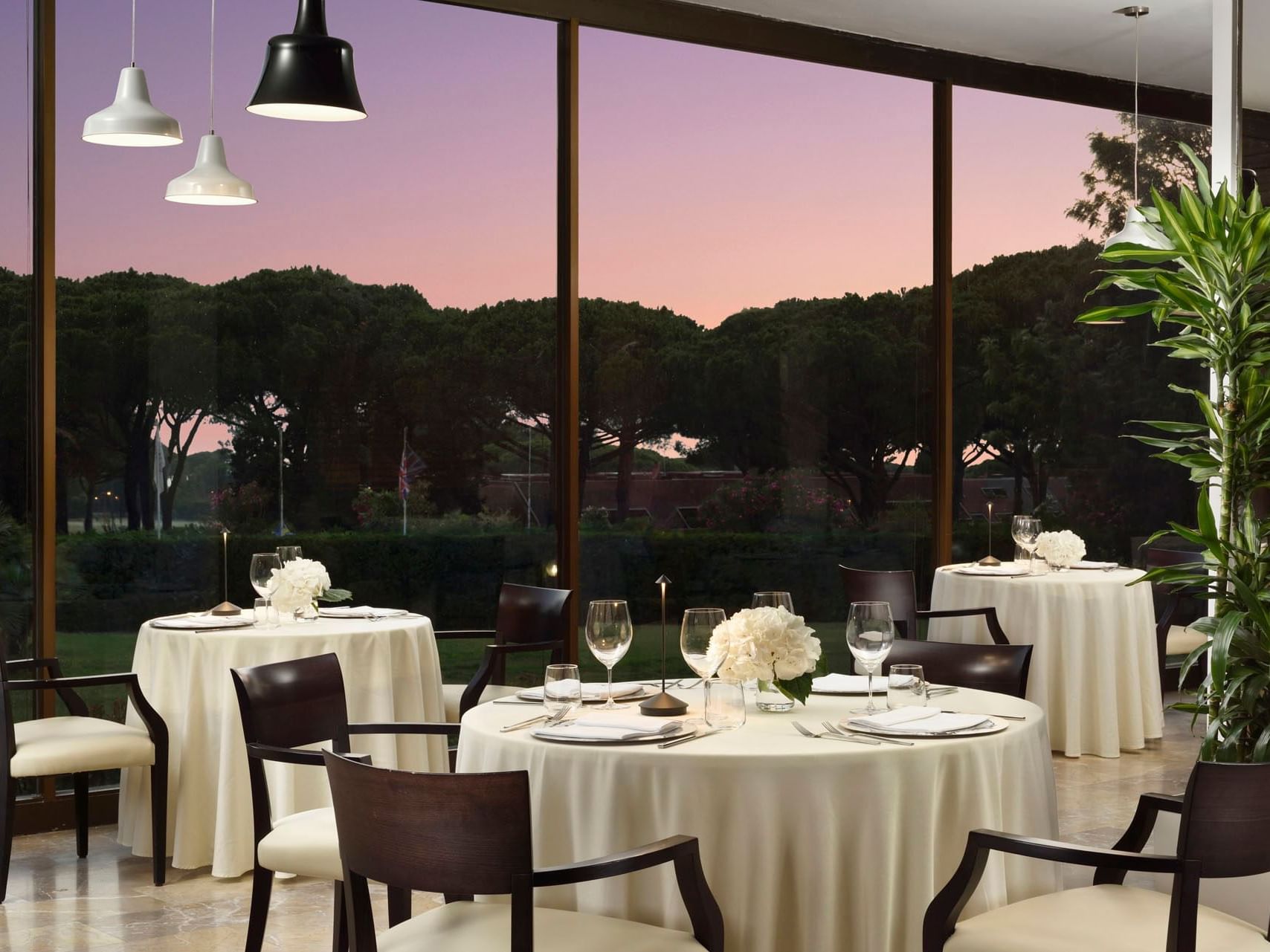 The Golf Restaurant
Square footage: 3800
This elegant space is enlightened by large windows overlooking the garden and pinewood trees surrounding the hotel.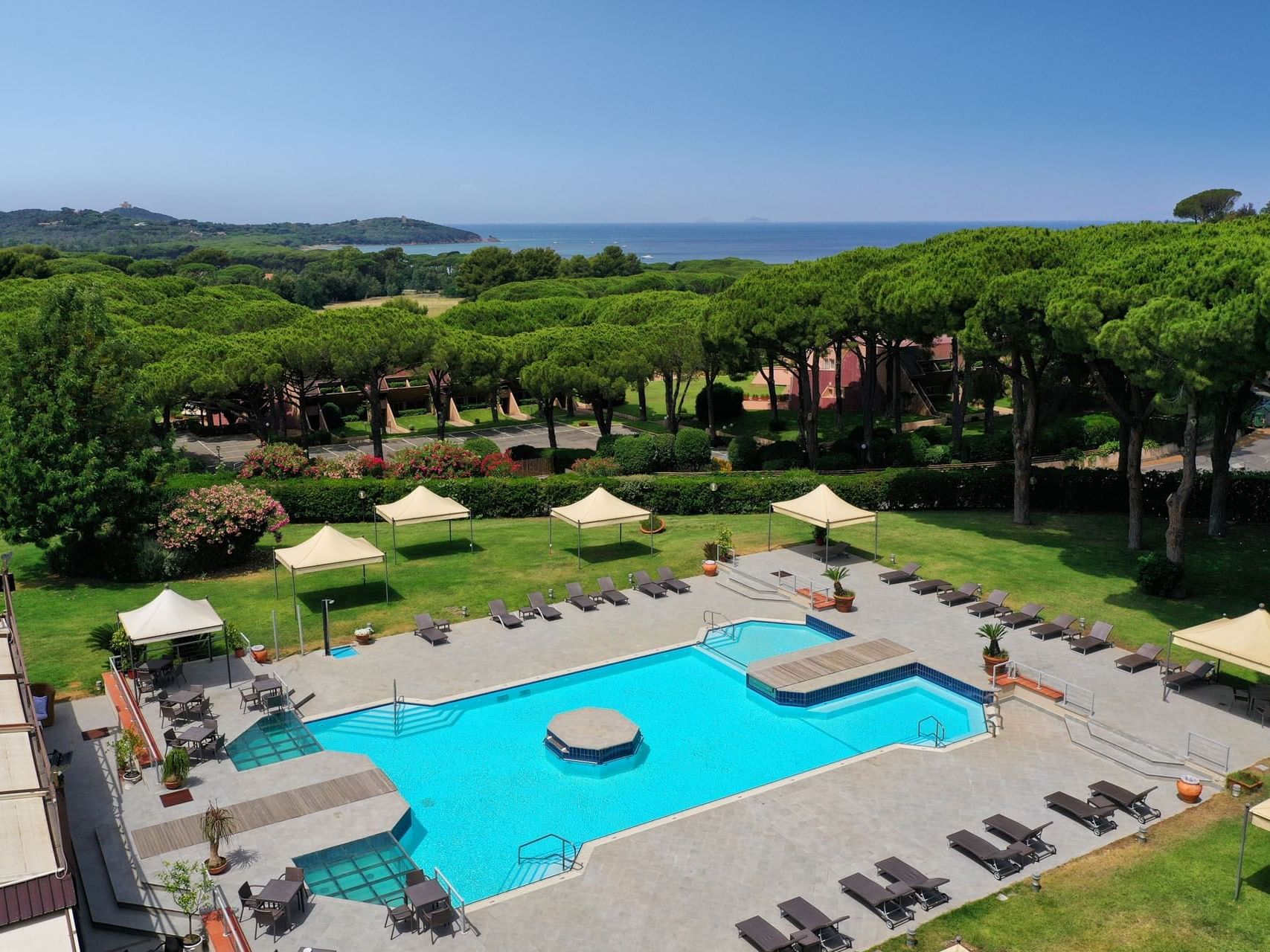 Pool Gardens
Square footage: 4300
Accommodating up to 150 people, our flowering gardens and swimming pool deck framed by towering pines provide a gorgeous venue for your dream wedding in Tuscany.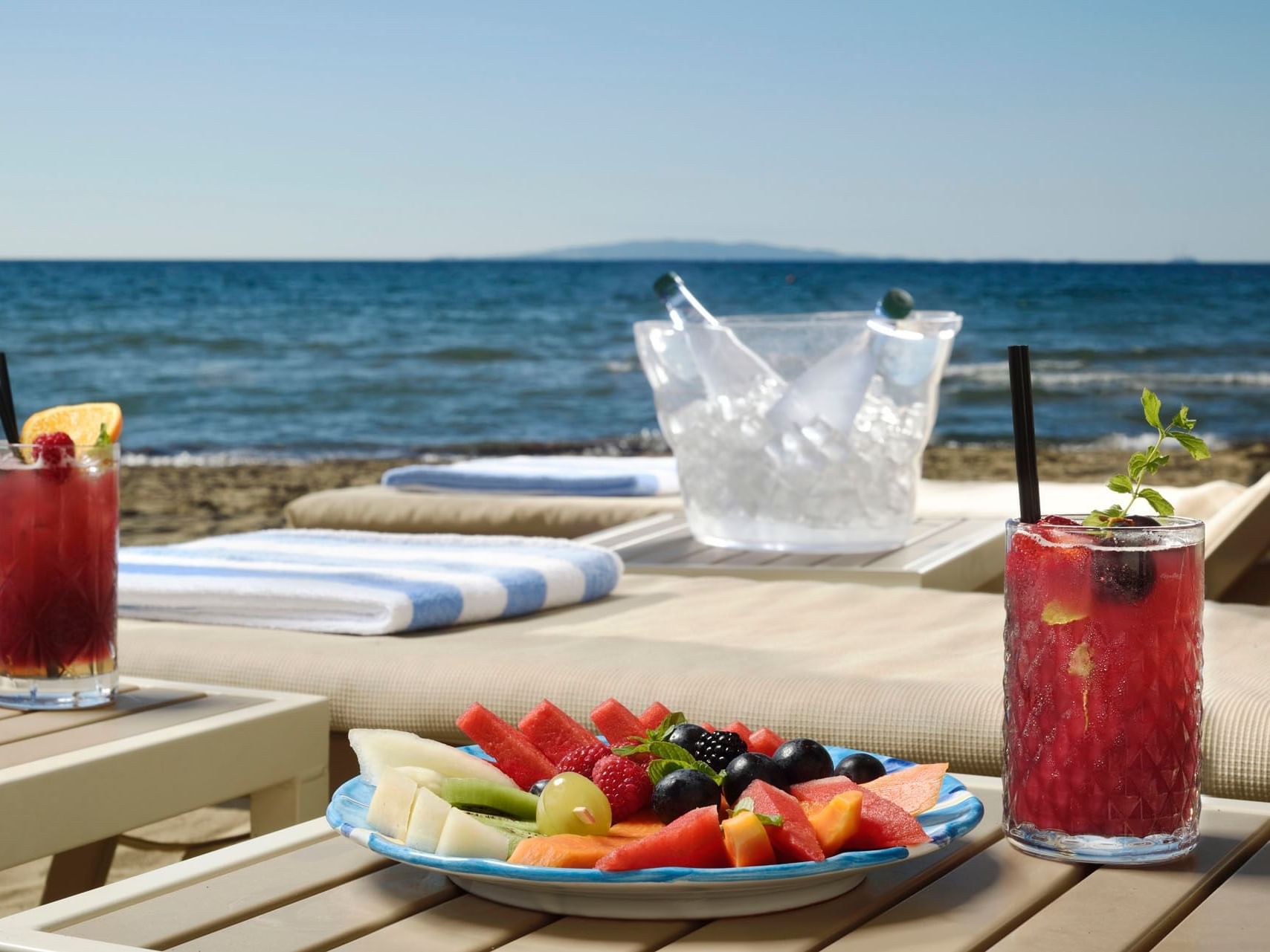 Beach Club
Square footage: 5400
For outdoor celebrations of up to 150 people, our private beach features fine golden sand and a seabed that slopes very gently. Our splendid Beach Club terrace with views of the island of Elba, is furnished in typical maritime style.